17 décembre 2011
6
17
/

12
/

décembre
/

2011
09:19
Partie d'une idée de carte toute simple ...
(une petite scène d'extérieur, ambiance hivernale d'avant-fêtes)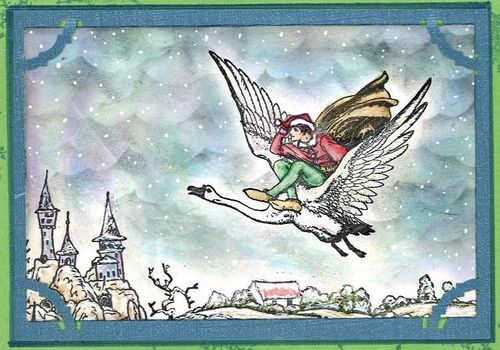 J'ai finalement décidé, (ne me demandez ni pourquoi, ni comment ...), d'inclure cette scène DANS une autre scène, d'intérieur cette fois-ci, comme "vue par la fenêtre".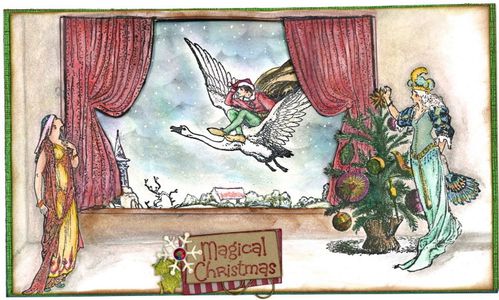 Concrètement, cette vue-ci est le devant de la carte. L'intérieur de la fenêtre a été évidé, afin de laisser entrevoir la deuxième carte, collée à l'intérieur.
Et quand on ouvre, on trouve même un peu de place pour écrire un mot ... normal, c'est une carte !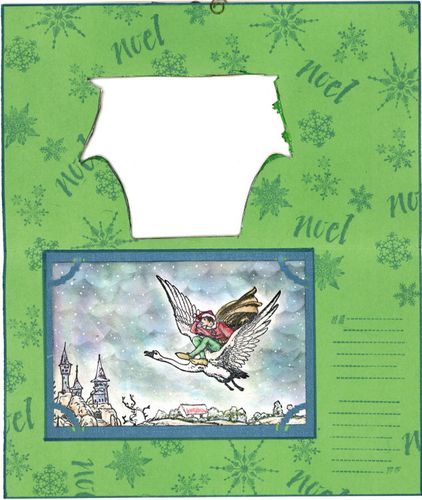 En matière de bricolage comme pour le reste, il est si agréable de changer d'avis, parfois ...
Hi everyone,
What can I say about this card ?
It is the perfect ( ?) exemple of a project born from a simple idea, (an outdoor winter scene around the 'Reyner's ride' stamp), that slowly moved into something quite different : The same outdoor winter scene, seen from an indoor point of view, through a window. Don't ask me why my project finished this way, I really don't know ! :)
All I can say is that I'm definitly NOT an 'one-stamp'-card-maker … LoL !
The front page of my card figures the interior place. The inside part of the window has been cut-off.
The outdoor scene is glued on the inside of the card, so it can be seen through the window.
Stamp credits :
From Third Coast :
FT 199 I – Reyner's ride
FA 236 H - Cottage on the hills
CO 236 M - Mountain stronghold (the design of this stamp is just perfect for backgrounds !)
FT 188 H - Kharya gazes
FT 324 J - Lady Eliza Waving
From others companies
Christmas tree : Stamping ground
Curtains : Viva Las Vegas Stamps
Sentiment : Unknown
Santa's hat : part of a stamp from PSX
Bizzzz / Have a nice day
Sandra